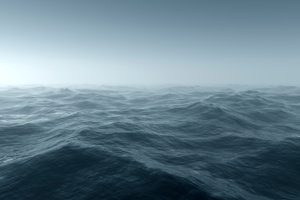 A Nigerian cook has survived after spending almost three days trapped in an air bubble under a sunken ship.
Harrison Okene, 29, was in the bathroom of the tug, called Jascon 4, during the night when it began to capsize in heavy seas, 32km off the Nigerian coast. But unlike his 11 colleagues, all of whom were locked in their rooms for safety against piracy and are thought to have died, Okene was able to find an air pocket and await rescue.
"I prayed about 100 times," he said. "When I was tired, I started calling on the name of God. I was just calling on His name for divine intervention."
The drama began on May 27, when the tug, which was towing a Chevron tanker in the Escravos area in the Gulf of Guinea, found itself in trouble.
Okene told the Nigerian newspaper the Nation: "I was dazed and everywhere was dark as I was thrown from one end of the small cubicle to another."
As he waited, 30m under the sea, water began rising in the cabin. Okene took two mattresses from the beds and sat on top of them, hoping to stay afloat.
Hungry, cold and tired, he heard loud noises as fish - he thought they could be barracuda or sharks - started thrashing around, fighting over something big. He feared it was the corpses of his colleagues, and armed himself with a plank.
"At that point I was very scared," he said. "I said, 'So this is how I am going to die? What would happen to my wife? I don't even have a child yet. What about my mother and everybody I love - so I will never see them again?"'
Describing the moment a rescuer found him, Okene said: "I touched his head and he was shocked. He was searching and I just saw the light, so I jumped into the water." Paul McDonald, a member of the rescue crew, said: "All on board could not believe how cool he was when being rescued."