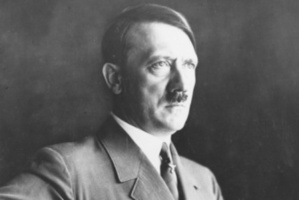 History's account of the Third Reich and the extermination of millions of Jews in the Holocaust may have to undergo some revisions now 400 pages of the diaries of Alfred Rosenberg, a close confidant of Adolf Hitler and an architect of the "Final Solution", have surfaced in America.
Researchers have tracked the papers down to a home near Buffalo in New York. They will be formally unveiled this week by the US Government in conjunction with the US Holocaust Memorial Museum, based in Washington.
According to a preliminary analysis, the writings reveal new details of the internal machinations of the Nazi command and challenge some theories about the period.
Known to World War II scholars simply as the Rosenberg diaries, their pages promise a priceless window into the private ruminations of their author, who was hanged after his conviction at the Nuremberg trials. Having been convicted of crimes against humanity, he was one of a dozen senior Nazi officials executed in October 1946.
The pages that have reportedly now been retrieved span the years between 1936 and the winter of 1944. Most of the passages are written in Rosenberg's own handwriting, some on official Nazi stationery.
Described in the pages are meetings between Rosenberg and Hitler as well as other top figures in the Reich, such as Heinrich Himmler and Hermann Goering.
After being introduced as key evidence in the Nuremberg trials, the Rosenberg diaries vanished. It was long assumed they had been spirited out of Germany and to America by one of the prosecutors, Robert Kempner. It appears they had been in the hands of Kempner's former secretary who moved with them to the home of an academic near Buffalo.
- Independent