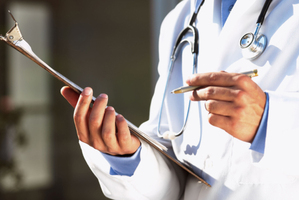 A simple vinegar test cut cervical cancer rates among Indian women by nearly a third and could prevent 73,000 deaths worldwide each year, the authors of a large-scale study have said.
Wealthy countries have managed to reduce such deaths by 80 per cent thanks to the widespread use of regular Pap smears that can detect the disease at an early, treatable stage.
But it remains the leading cause of cancer death among women in India and many other developing countries lacking the money, doctors, nurses or laboratories for widespread screening.
The inexpensive vinegar test, which has a comparable accuracy to Pap smears, offers a solution to that problem.
A primary healthcare worker swabs the woman's cervix with vinegar, which causes pre-cancerous tumours to turn white. The results are known a minute later when a bright light is used to visually inspect the cervix.
Aside from the cost savings, the instantaneous results are a major advantage for women in rural areas who might otherwise have to travel for hours to see a doctor.
The randomised study of 150,000 women living in Mumbai slums found that the vinegar test was able to reduce cervical cancer deaths by 31 per cent through early detection and treatment.
"We hope our results will have a profound effect in reducing the burden of cervical cancer in India and around the world," said lead study author Surendra Srinivas Shastri, a professor of preventive oncology at Mumbai's Tata Memorial Hospital.
- AFP