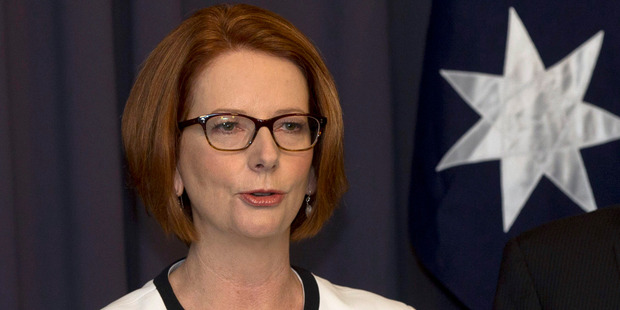 The Australian federal Government is adamant the new headquarters of Australia's spy agency ASIO are secure and rejects claims they have been compromised by Chinese hackers.
Prime Minister Julia Gillard says reports about Chinese cyber attacks against Australia are inaccurate.
The Australian Broadcasting Corporation's Four Corners programme examined Chinese cyber attacks this week, claiming one such attack netted the hackers top secret and detailed blueprints of spy agency the Australian Security Intelligence Organisation's new headquarters in Canberra.
"As the Attorney-General has stated, neither he nor the director-general of Asio intend to comment further on these inaccurate reports," Gillard told Parliament yesterday. But she did not elaborate on what elements of the reports were wrong.
Attorney-General Mark Dreyfus said claims the building was compromised were untrue. "I can assure absolutely everybody that this building is a very secure state of the art facility."
A senior government source told AAP "any assertion that plans for the new ASIO building have been compromised is incorrect".
The ABC said the documents taken included cabling layouts for the huge building's security and communications systems, its floor plan, and its server locations. The ABC said the attack on a contractor involved with building Asio's new Canberra headquarters of Asio was traced to a server in China. It cited security experts as saying the theft exposed the agency to being spied on and could be responsible for a cost-blowout and delays to the opening, meant to be last month.
Des Ball, from the Australian National University's Strategic and Defence Studies Centre, said the blueprints would show which rooms were likely to be used for sensitive conversations, and how to put devices into the walls.
The report, which did not say when the alleged theft took place, comes amid deepening concern about aggressive state-sponsored hacking by China.
In 2011, the computers of Australia's Prime Minister, Foreign Minister and Defence Minister were all suspected of being hacked, with the attacks said to have originated in China. Beijing dismissed the allegations as "groundless and made out of ulterior purposes".
- AFP, Telegraph Group Ltd, AAP