Suspect's triple-slaying confession names Boston attacker as his accomplice.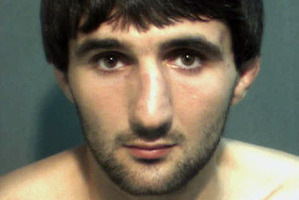 A friend of Tamerlan Tsarnaev reportedly implicated himself and the Boston bombing suspect in an unsolved triple homicide before FBI agents killed him during a violent altercation.
The Federal Bureau of Investigation said the man initiated a "violent confrontation" during questioning in Orlando, Florida, and was killed.
An FBI agent had non-life threatening injuries.
The man, identified by the Orlando Sentinel newspaper as Ibragim Todashev, 27, was being questioned by the FBI agent, two Massachusetts state troopers and other law enforcement officers.
Todashev attacked the FBI agent with a knife as he was about to sign a confession that he had played a role in the triple murder, investigators reportedly told local media.
The triple murder took place on September 11, 2011 - the 10-year anniversary of the deadly terror attacks on the United States - in the Boston suburb of Waltham.
All three bodies were found nearly decapitated and covered with marijuana and thousands of dollars in cash.
Local NBC television affiliate WESH said Todashev and Tsarnaev killed Brendan Mess, 25, Raphael Teken, 37, and Eric Weissman, 31, after ripping them off for drugs because they did not want the men to later identify them.
Tsarnaev, 26, and his 19-year-old brother Dzhokhar are alleged to have carried out the April 15 bombings at the Boston Marathon, which killed three people and wounded more than 260.
Tamerlan Tsarnaev was killed in a shoot-out with police after the bombings, and his brother was captured and is in custody.
A probable cause hearing for the younger Tsarnaev, now being treated at a medical detention centre outside Boston for wounds received before his arrest, is scheduled for July 2.
Federal prosecutors have charged him with using and conspiring to use a weapon of mass destruction, as well as with the malicious destruction of property by means of deadly explosives.
He could face the death penalty if convicted.
Todashev was not suspected of playing any part in the bombings, NBC reported.