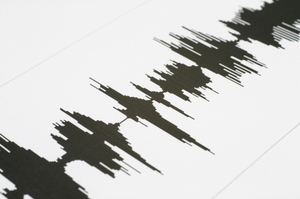 A strong 6.1 earthquake has struck off the northern coast of Japan's main Honshu island, seismologists say, but no tsunami warning was issued and there are no immediate reports of damage.
The quake hit at 2.48pm (local time) in the Pacific some 50 kilometres from the town of Namie near the tsunami-ravaged Fukushima Daiichi plant, the United States Geological Survey said.
Japan's meteorological agency estimated it as 5.9 at a depth of 50 kilometres.
Fukushima operator Tokyo Electric Power Co said there were no immediate reports of any impact on the plant, Jiji Press said.
"We have received no reports of damage so far,'' an official at Fukushima prefecture said.
Neighbouring Miyagi prefecture also had no reports of damage, a Miyagi official said.
Japan is regularly hit by powerful earthquakes and has largely adapted its infrastructure to tremors that can cause widespread damage in other, less developed countries.
- AFP