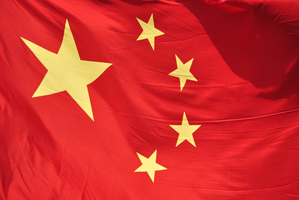 China is investigating a top state planner for alleged "serious disciplinary violations" the official Xinhua news agency said, in phrasing which typically refers to corruption cases.
Liu Tienan, deputy director of the National Development and Reform Commission, was under investigation by the Communist Party agency tasked with probing corruption and other malpractice by party members, the report said.
Allegations against 58-year-old Liu, formerly party chief of China's National Energy Administration, surfaced last December when a journalist at an influential business magazine accused him of improper business dealings.
Luo Changping, deputy managing editor of Caijing Magazine, claimed the official used his position to enrich family members. The energy agency denied those allegations at the time.
China's newly-installed leaders have made tackling corruption a key policy, with President Xi Jinping saying there would be "no leniency" for wrongdoing.
In a recent case the former railways minister Liu Zhijun has been accused of bribery and abuse of power and is now awaiting trail.
Bo Xilai, former party chief of the southwestern metropolis of Chongqing, is also expected to face trial for taking bribes and helping cover up his wife's murder of British businessman Neil Heywood.
- AFP