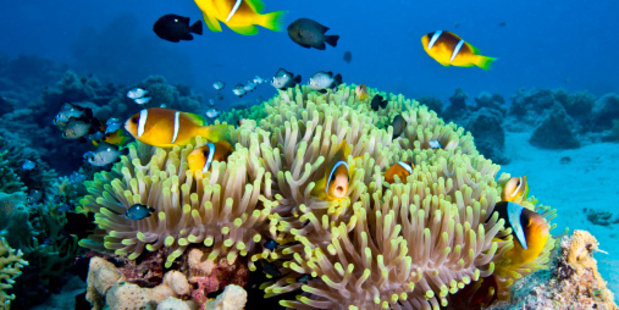 The father of the late crocodile hunter Steve Irwin is the face of a multi-million dollar advertising campaign to save the Great Barrier Reef from industry.
Bob Irwin launched the three-week campaign, which includes TV, radio, online and newspaper advertisements, on Sunday.
The ads take a swipe at the Queensland government for "fast-tracking" port and industrial developments along the reef's coast.
Mr Irwin warns in the television ad that people if they don't act now, the reef "will be ruined."
"It's your reef, but you're going to have to fight for it", he said.
He said only public pressure can save the reef.
"The reef belongs to all of us, not to big industry to use as a dredge dumping ground and shipping superhighway," Mr Irwin said in a written statement.
The Australian Marine Conservation Society (AMCS) and WWF-Australia are behind the campaign which is being bankrolled by Australian philanthropist David Thomas.
AMCS' reef director Felicity Wishart said millions of tonnes of mud and rock from port dredging activities are being dumped in the reef's waters.
Less than half a million tonnes of dredge spoil was dumped in the Great Barrier Reef World Heritage area last year, the Great Barrier Reef Marine Park Authority fact sheet says.
Ms Wishart said that figure is predicted to balloon out to 23.5 million tonnes in 2015 - a 50-fold increase.
Comment is being sought from the Queensland government.
AAP peb/jel
-AAP