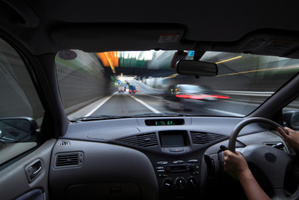 A man has forced a woman to drive 70 kilometres at knifepoint in Queensland.
Police say the 19-year-old woman was stopped in her car at an intersection at Carina, in southeast Brisbane, about 5.15 yesterday afternoon (AEST) and ordered to drive to Rosewood, west of Ipswich.
When they arrived in Rosewood about 6.50pm, the man jumped out of the car and ran away.
The woman was not injured.
The man is described as being Caucasian, aged 50, with a slim build and fair shoulder-length hair.
He was wearing a black hooded-jumper, blue jeans, a black baseball cap and black jandals.
- AAP