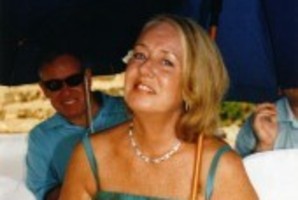 An heir to the US Scripps media fortune has been convicted of stealing $4.2 million from his mother and a disabled uncle.
Michael Scripps, 36, who lives in Detroit, spent the money on cars, jewellery and women, including a stripper and porn actress, according to testimony at the two-week trial in Philadelphia. He faces more than seven years in prison.
His mother, Melissa Scripps, told jurors that she received $12.8m from the 1980s-era sale of some family holdings, while her brother, David, received more, reported the Philadelphia Inquirer.
Her son had a six-figure trust fund, along with a $4500 monthly stipend she provided, she said.
Yet he persuaded her to steer money to his friend, a financial adviser in the Philadelphia suburbs, then raided the accounts, she said.
"I don't want anyone else to go through what we've been through as a family," Melissa Scripps testified.
The family owns newspapers and television stations, and is the name behind Scripps College and the Scripps Oceanography Institution.
Melissa Scripps, 62, said she had spent much of the fortune, including $1.17m on family cruises, flying her dogs to her second home on St Maarten, two of Princess Diana's dresses and a Napoleonic tiara.
She smokes marijuana daily and has been married four times.
The court was told Michael Scripps thought his mother was spending his inheritance."
He will be sentenced on July 15.
- AAP