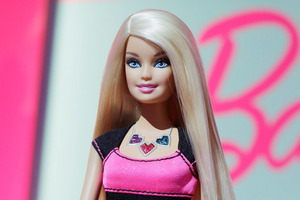 Barbie and Ken could receive police protection after activists vowed to protest against a life-sized Barbie Dream House due to open as a tourist attraction in Berlin next month.
A 2415sq m site at Alexanderplatz square has been earmarked for the development. A pink billboard with a smiling Barbie mouthing "Visit Me!" has already been installed.
Austrian entrepreneur Christoph Rahofer spent 18 months perfecting his concept after obtaining a licence from the dolls' US producers, Mattel.
Left-wing activists have called the project sexist. Michael Koschitzki, 27, a member of the youth wing of Germany's Left Party, has launched an Occupy Barbie Dreamhouse Facebook page and said demonstrations were planned.
- Independent