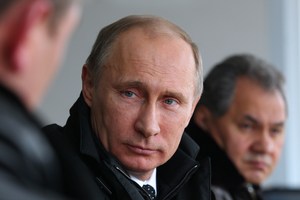 President Vladimir Putin has given Russian officials a three-month deadline to close their foreign bank accounts or face dismissal.
Putin's decree released Tuesday by the Kremlin obliges officials to file their income declarations by July 1. Putin's chief of staff, Sergei Ivanov, said they will have to close their bank accounts by that time. Those who have real estate abroad will be required to explain how they could make the purchase, and those who fail will face being ousted.
Putin spokesman Dmitry Peskov emphasized there will be "no untouchables."
Putin first announced the measure in his state-of-the nation address in December as part of efforts to fight corruption, but the corresponding bills got bogged down in the Kremlin-controlled lower house, so Putin ended up ordering the move by decree.

- AP