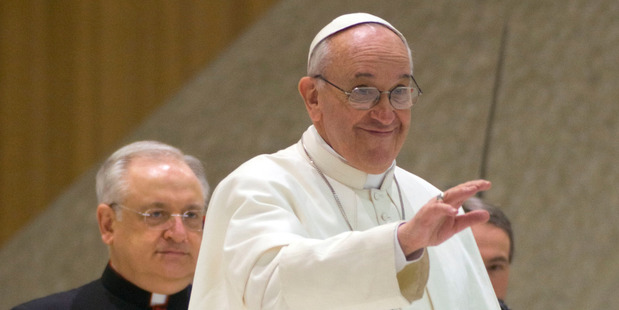 An Argentinian judge in charge of the "Dirty War" case concerning two priests who were arrested and tortured has rejected claims that Pope Francis played a role in the crime.
Judge German Castelli told La Nacion it was "totally false" to suggest that Jorge Bergoglio, as the Pontiff was then known, had been complicit in turning over the priests to Argentina's military rulers in 1976.
"It is totally false to say that Jorge Bergoglio delivered these priests. We addressed this issue, we heard the allegations, we reviewed the facts and we felt there was no case to answer. If we had done we would have prosecuted," Castelli told the paper.
"There cannot be any questions about it because a court has cleared him," Castelli added.
Bergoglio's actions as Archbishop of Buenos Aires during Argentina's 1976-1983 "Dirty War" - when 30,000 people died or disappeared under the country's brutal military junta - have come under scrutiny since his election as Pope last week.
The Vatican also condemned claims Bergoglio had been indirectly involved in the abduction of the two priests.
Vatican spokesman Federico Lombardi said: "There has never been a credible, concrete accusation against him. The Argentinian justice system ... has never charged him with anything."
He said the campaign against Bergoglio was "well known" but claimed it was defamatory and aimed at discrediting the Church.
"The accusations come from parts of the anti-clerical left to attack the Church and must be denied," said Lombardi, insisting that Bergoglio "did a lot to protect people during the dictatorship".
A German newspaper, Frankfurter Allgemeine Sonntagszeitung, says it has discovered a decades-old letter in which the future Pope Francis pledged to fight for the release of a fellow priest who had been kidnapped by the Argentine junta.
-AFP, AP