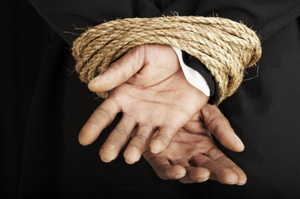 An Irish property developer who was allegedly kidnapped for eight months has been released from police custody.
Kevin McGeever was questioned for 24 hours on suspicion of wasting police time. A police spokesman said a file would be prepared for the Director of Public Prosecutions.
The 68-year-old former tycoon was emaciated and disorientated when found wandering barefoot on the side of the road near the Cavan-Leitrim border on January 29.
He had lost about 30kg and claimed he was abducted at gunpoint from his gated mansion in May last year.
He was arrested at his Craughwell home in County Galway on Friday and held at Gort Garda Station, where he was reported missing by his partner last June.
He was been held under the Criminal Justice Act for wasting police time and making false allegations.
McGeever had a long beard, hair and nails and was treated for malnutrition when he was found by a motorist.
- AAP