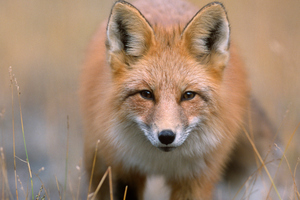 A four-week-old baby has suffered severe hand injuries - including a severed finger - after he was attacked by a fox in his south London home.
A Metropolitan Police spokesperson said the baby was admitted to St Thomas' Hospital after being attacked in its cot in a Bromley home on Wednesday.
The BBC reported the mother of the child heard an "awful scream" and found the baby had been dragged onto the floor from his cot by the fox, who had the baby's hand in its mouth.
The woman reportedly kicked the fox off her baby, who suffered severe hand injuries.
One of the baby's fingers was severed, but has been reattached by surgeons.
Police inquiries into the incident are continuing.
The attack prompted London Mayor Boris Johnson to call for London's borough leaders to do more about urban foxes.
"They may appear cuddly and romantic but foxes are also a pest and a menace, particularly in our cities," he told media.
"This sort of attack, though terrible, is rare, but we must do more to tackle the growing problem of urban foxes."
An RSPCA spokeswoman told BBC News it was unusual for foxes to attack people.
"It's not typical fox behaviour at all. Foxes will come closer to a house if there are food sources. Then they can become quite bold, but they usually do back off and run away when there's people around."
- nzherald.co.nz