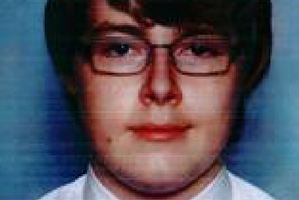 A teenager who was found covered in leeches after being lost in dense Sydney bushland for nine weeks, told rescuers he drank from a creek bed.
Matthew Allen, 18, was last seen leaving his Westleigh home on the morning of November 27 last year.
Despite weeks of extensive searches in surrounding bushland, police were unable to find him, eventually fearing the worst.
But on Saturday afternoon, two hikers spotted the 18-year-old lying in dense bushland, Detective Acting Inspector Glyn Baker said. He was just 1km to 2km from home.
Detective Baker said Allen was covered in leeches and bites, was disoriented and suffering from dehydration and exhaustion.
He is believed to have lost up to half of his bodyweight. Allen, who has an underlying medical condition, is recovering in Hornsby Hospital.
"The missing person stated that he had been living in the bush for nine weeks and drinking water from an almost dry creek bed," Baker said.
While Allen's injuries aren't considered life-threatening, police said he was likely suffering from a "rather severe" case of gangrene on his feet and lower legs. "He was not living under shelter and was exposed to full conditions," Baker said.
When he went missing, police said they held serious concerns for his welfare after finding he had not taken his mobile phone with him, and had not accessed his bank accounts or made any contact with his family.
"The bush is very dense, and unless he was very au fait with how to survive in the bush I don't know how he did it," one neighbour said.
- AAP