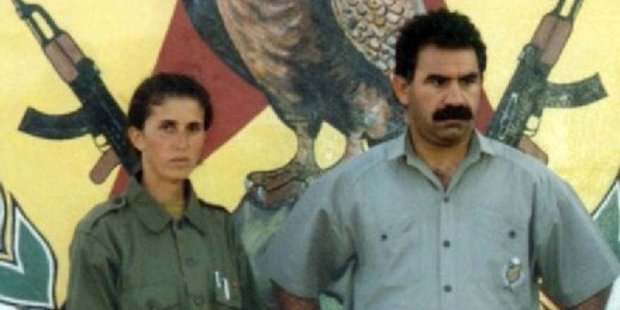 The jailed leader of Turkey's Kurd rebels, Abdullah Ocalan, condemned on Monday the killing of three Kurdish women activists in Paris, one of them a longtime comrade, the Anatolia news agency reported, quoting his brother.
"It was a very sad get-together," Mehmet Ocalan told reporters after a visit to the prison island of Imrali near Istanbul, where his brother, the leader of the Kurdistan Workers' Party (PKK), has been kept for 14 years.
"He is very saddened by the massacre in France and condemns it," he added, referring to the killing of the three activists on Thursday in an attack dubbed an "internal feud" by Turkish Prime Minister Recep Tayyip Erdogan.
The killings came days after Turkish media reported that Turkey and Ocalan had reached a roadmap to end the Kurds' three-decade insurgency, which has claimed 45,000 lives.
"This massacre is a sign. No matter what you call it, it needs to be clarified as soon as possible," Ocalan relayed his jailed brother as saying.
The bodies of the three women - Sakine Cansiz, Fidan Dogan and Leyla Soylemez - are expected to be brought back to Turkey on Wednesday to be buried in their hometowns the following day.
Cansiz was a co-founder of the PKK and believed to be a close comrade of Ocalan's, leading to speculation that her murder was meant as a message to the jailed leader.
Plans for the burial have already raised tensions in Turkey, with government spokesman Bulent Arinc calling on Turkey's Kurdish minority to "keep their calm" during the ceremonies.
"The funeral should not grow into a bigger provocation," Arinc told reporters, describing the killings as a "reason to worry" that there might be attempts to derail the peace talks.
The Turkish government has not confirmed the reported roadmap, but acknowledged in December that a fresh round of talks was being held between Turkey's intelligence agency and Ocalan with the ultimate aim of disarming the rebels.
-AFP