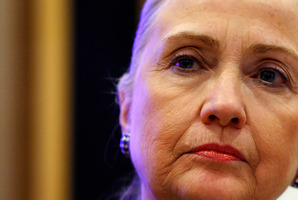 Deputy Secretary of State Bill Burns said his boss Hillary Clinton and the whole department "take responsibility" for the issues highlighted by the Accountability Review Board.
ARB vice-chairman Admiral Mike Mullen stressed that Clinton had not been made aware of the specific security concerns in Benghazi.
But top Republican Ileana Ros-Lethinen, the chairwoman of the House foreign affairs committee, said Clinton, who had to pull out of this week's scheduled congressional hearings due to illness, must "answer for these failures".
Republican Senator Marc Rubio insisted that Clinton's testimony was "indispensable to any effort to address this failure and put in place a process to ensure this never happens again".
- AFP