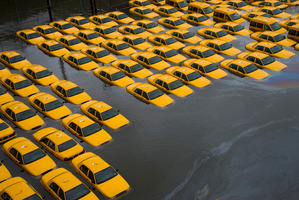 A third of Americans believe the intensity of recent natural disasters is linked to the Apocalypse described in the Book of Revelation in the New Testament of the Bible, according to a poll released yesterday.
Many more blame global warming, the survey said.
Seeking to explain floods and heat or cold waves, 36 per cent of those surveyed, and 66 per cent of Evangelical Christians, evoke the end of the world, said the poll by the Public Religion Research Institute/Religion News Service.
But 63 per cent of those polled blame climate change, and 67 per cent say the United States Government should do more to address this problem.
About 15 per cent of those polled believe that the world will end during their lifetime, and 2 per cent say that it will happen next Friday, as some believe was predicted by the Mayan calendar.
A total of 1018 adults took part in the poll, which was carried out between December 5 and 9 and had a margin of error of 3.2 percentage points.
- AFP