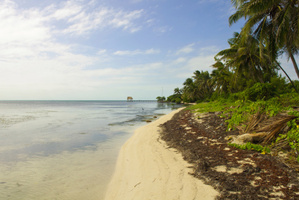 Police in Belize are looking for the founder of the software company McAfee Inc. to question him about the death of another U.S. citizen, his neighbour in an island town on the Caribbean.
Spokesman Raphael Martinez says John McAfee was the neighbour of 52-year-old Gregory Viant Faull. Faull was found with a gunshot wound to his head inside his home north of San Pedro, a town on the island of Ambergris Caye.
Martinez says other neighbours have been questioned, but McAfee has not been home. McAfee could not be reached for comment by The Associated Press.
Martinez said today that Faull's computer and phone were missing, but there were no signs of forced entry. The housekeeper discovered the body Sunday (local time) and called police.
- AP