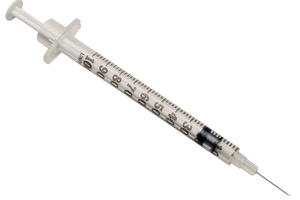 A Victorian man was struggling to cope with financial pressures and two sick children when he spiked his bowl of Campbell's soup with a syringe in an attempt to defraud the company, a court has heard.
Daniel Wayne Ferris, 33, emailed Campbell's complaining of finding a syringe in his can of butternut pumpkin soup and seeking financial compensation in March last year.
But the Melbourne Magistrates Court heard on Monday Ferris placed the syringe in the bowl of soup in the kitchen of his Terang home.
Ferris followed up his complaint with an interview on a Melbourne radio station and a false report to police.
Subsequent testing at the Campbell's factory found a syringe would not be able pass through a filter system and into the soup.
Ferris pleaded guilty to four charges, including causing a false report to be made and deliberate product contamination.
His lawyer told the court Ferris was facing mounting medical bills from two children with autism and scoliosis and was still trying to recover from the recent loss of his house in a fire.
The case is continuing.
-AAP