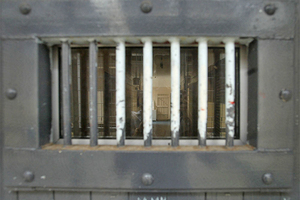 A Kiwi woman facing life in a Chinese prison for drug smuggling was set up by a senior colleague, according to her childhood friend.
The woman, in her late 20s and originally from Wellington, was given a death sentence, later commuted to life imprisonment.
Her friend, who wants to remain anonymous, said the woman was hired by an import company in Sydney to visit shoe warehouses in Asia.
After five months a man asked her to take a package home to Australia.
"The guy made her stay at the Pacific Motel and she had a bad feeling," the friend said.
"She met the guy and he said you need to take the parcel over to his brother. She thought something wasn't quite right. She shoved it in her suitcase and didn't think much about it - then boom."
Information obtained by the Herald on Sunday revealed she was arrested in Shenzhen in 2009 and given the death sentence with a proviso that if she maintained a clean record for two years in jail, she could apply to have the sentence commuted.
The friend said the woman was always the best-behaved girl at school and had been convicted for a silly mistake.
The woman's boyfriend received a letter a few weeks ago saying she could be free in 12 years. She said she was coping in prison and had been exchanging Maori words for Mandarin with other inmates.
"She said 'who would have thought I would ever be able to speak Mandarin, I've put on weight and cut my hair'. "
A Ministry of Foreign Affairs and Trade spokeswoman said last night the family did not wish to comment.