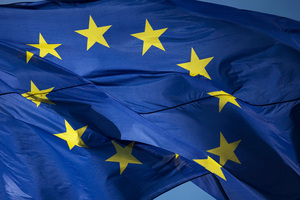 British newspapers poured scorn today to the award of the Nobel Peace Prize to the European Union, reflecting economic angst and the country's ambivalence towards its neighbours on "the continent".
"EU have got to be joking!" the Sun tabloid said in a headline, quoting Conservative ex-finance minister Norman Lamont as calling Friday's prize "ridiculous and absurd".
"Nobel peace prize for idiocy," declared the right-wing Daily Mail, beside a photo of protesters in Athens dressing as Nazis while demonstrating against EU-imposed austerity as German Chancellor Angela Merkel visited this week.
Their commentator Max Hastings said the award at the time of the eurozone debt crisis was "beyond satire".
"The Nobel judges have inflicted upon us all a huge, cruel practical joke," he wrote.
The left-wing Independent likewise used an image of Greek rioters, surrounded by debris and tear gas, on its front cover, with a quote from the Norway-based Nobel committee: "A unique project that replaced war with peace".
The Times dubbed the award "frivolous" and said the European project had turned into "a utopian scheme for remaking the continent of Europe". Its commentators slammed the rise of the extreme right as well as the debt meltdown.
And the conservative Daily Telegraph wrote in an editorial that the decision "prompts, above all, one question: is it too late for Alfred Nobel's heirs to ask for their money back?
"The greatest service it has done is not to diplomacy, but to comedy."
But it did add that there was "still time for Europe... to rediscover and reaffirm the shared freedom and shared prosperity that made it such a beacon to the impoverished or imprisoned nations on its borders".
The Financial Times was a lone voice backing the award, saying it "rightly recognises a historic feat".
Prime Minister David Cameron is under pressure from rightwingers in his Conservative Party to hold a referendum on whether Britain should change its relationship with the EU, or pull out altogether.
He has repeatedly said that the crisis afflicting the euro, of which Britain is not a member, is hurting his country's recession-hit economy.
-AFP