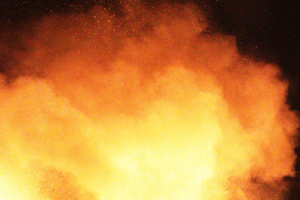 A fire which destroyed an Adelaide childcare centre overnight is believed to have been deliberately lit.
The blaze, reported in the early hours of this morning, caused about $950,000 in damage to the Northern Area Community and Youth Services childcare centre at Davoren Park.
Police said the fire was considered suspicious.
The centre's executive officer Clare Dilliway said it had been under attack for weeks.
"We've been targeted a lot over the last four weeks," she told ABC Radio.
"We've had windows broken, we've had material and equipment stolen from the backyard.
"We're very aware that people have been in the backyard.
"We have vegie gardens that we grow for food for our childcare centre and we've had fruit and vegetables destroyed, so we've felt very much like we've been under attack for the last few weeks."
-AAP