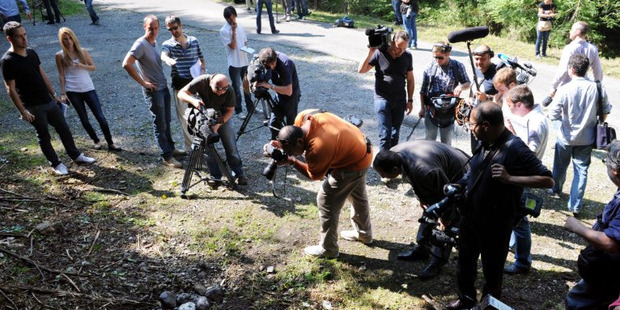 A seven-year-old girl who survived last week's shooting of a British family in the French Alps saw only one killer, a source close to the investigation says.
Zainab al-Hilli told investigators overnight, shortly after emerging from a medically induced coma, that she had seen "one bad guy," the source said.
The girl later left for Britain where her family lived.
The mystery attack on September 6 near the village of Chevaline saw Saad al-Hilli, his wife Iqbal, her mother as well as Frenchman Sylvain Mollier, a passing cyclist, shot dead.
Zainab was put in an induced coma after the attack to aid her recovery.
Her four-year-old sister survived by hiding under the skirts of the two dead women in the backseat of the BMW estate her father was driving.
Some 25 spent cartridges were found at the scene.
A cyclist who discovered the victims said on Thursday that the scene resembled the set of a TV crime show.
"It was pretty much what you would imagine a set from (TV crime series) CSI Miami would be like," Brett Martin, a former member of the Royal Air Force, told the BBC.
"There was a lot of blood and heads with bullet holes in them."
He said Zainab was "prone on the road, moaning, sort of semi-conscious" when he stumbled across the scene in a forest area in Annecy.
Meanwhile, sources also say the son of the eldest victim could not have been the killer as he was in a British hospital that day.
Iqbal al-Hilli's mother, Swedish national Suhaila Al-Allaf, had suffered years of violence from her son, legal documents from Sweden have revealed.
But Haydar Thaher, 46, has apparently been ruled out as the shooter as he "was hospitalised in Britain when the killings took place".
- AFP