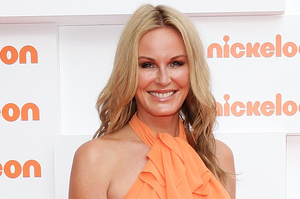 Former Australian prime minister Kevin Rudd and other high-profile celebs have come forward with their own tales of Twitter abuse following attacks on expat New Zealand TV presenter Charlotte Dawson.
Mr Rudd has told News Limited of his distress at "ugly'' online tirades directed at his wife Therese Rein.
"When I have read ugly and abusive attacks on my wife Therese, always from the coward's castle of anonymity, it does make your stomach turn,'' Mr Rudd told The Sunday Telegraph.
Singer Guy Sebastian has revealed he's also been a victim of cyber bullies, ahead of a TV interview with Dawson, who was admitted to hospital with depression last week following a deluge of abuse via Twitter.
"Everyone gets it,'' Sebastian told the newspaper. "I just try to block it. I block people that have a go for no reason. It does affect you though.
"It isn't nice reading stuff about yourself. People create accounts just to criticise you.''
TV presenter Samantha Armytage said she had copped it on Twitter too.
"Trolls have threatened to put my credit card details, home phone number and address on the internet,'' she said.
"They were absolutely vile. It was days of abuse. They were all anonymous, which is so gutless.''
-AAP