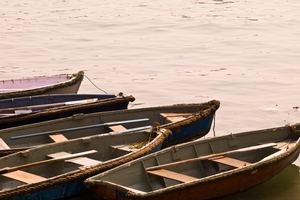 A boat carrying up to 150 asylum seekers is believed to be in distress in Indonesia's Sunda Strait, the ABC reports.
Confirmation is being sought from the Australian Maritime Safety Authority and the Indonesian search and rescue agency BASARNAS.
But a tweet from the Indonesian agency posted on the social media network Twitter said it was a wooden ship with about 150 passengers on board.
The agency said it had sunk off Ujung Kulon, on the western-most tip of Java.
The Australian Maritime Safety Authority said later in a statement that BASARNAS was coordinating the search and rescue response.
Australian authorities had issued a broadcast to vessels in the area to assist, but BASARNAS had indicated no further assistance was required.
- AAP