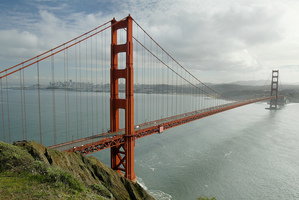 A "quake swarm" that has shaken southern California with hundreds of moderate tremors in quick succession is fuelling jitters in the Golden State, long braced for the big one.
The quakes, which began on Sunday (Monday NZ time) and could last for a few days according to experts, were mostly moderate but included several over five in magnitude, causing minor damage in the town of Brawley, near the Mexican border.
While nobody was injured - and as seismologists emphasise it does not increase the risk of a massive earthquake the region has long feared - it has inevitably fuelled anxiety.
On Sunday, quakes could be felt as far away as San Diego on the West Coast and inland east into Arizona, as well as Orange County further north towards Los Angeles.
In Brawley itself there was minor damage to town centre buildings, while products were knocked from shelves in some stores and amateur video showed the alarming jolt of the biggest shakes.
Seismologists say the latest quake cluster is the biggest in 30 years. A 2005 swarm peaked with a 5.1-magnitude shake, whereas the largest judder on Sunday reached 5.5 on the Richter scale.
Similar swarms occurred in the area in the 1970s and again in 1981, said seismologist Lucy Jones of the US Geological Survey (USGS).
"This is a classic Brawley Seismic Zone swarm," she told the Los Angeles Times newspaper. "It's relatively hot."
But she said a Brawley swarm has never produced anything bigger than a 5.8 quake in 1981. "We've never seen a Brawley swarm followed by a big earthquake on another fault," she said.
Geologists say a quake capable of causing widespread destruction is 99 per cent certain of hitting California within the next three decades. A magnitude 7.8 quake could kill 1,800 people, injure 50,000 more and damage 300,000 buildings.
- AFP