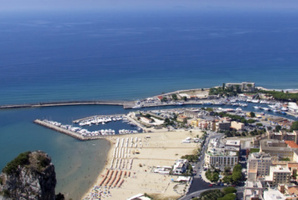 Terracina. Photo / Thinkstock
Tourists fled a beach south of Rome in panic Thursday after witnessing the "execution"-style shooting of a man believed to be linked to the Camorra mafia.
According to police quoted in Rome's Messaggero newspaper, the man "was lured into a trap and it was a real execution" killing that caused panic among bathers at Terracina beach, south of Rome.
The man, reported by media to be aged around 50, was gunned down after he came out of the water to answer a call on his mobile phone.
At least five shots were fired, police said.
The Corriere della Sera newspaper identified the victim as Gaetano Marino, from the Campania region. The Ansa news agency and a number of local media linked him to the Camorra mafia clan, based in the city of Naples.
One of the attackers was arrested, the Messaggero reported, while a second man got away.
Thursday's shooting is one of several violent crimes to have taken place on the Roman coast this summer, prompting local mayors to raise concerns that criminals are on their beaches.
In recent weeks, another alleged Camorra member was shot and killed at Nettuno while out on probation and an explosive device was discovered between beach huts at a resort in Ostia.
- AFP