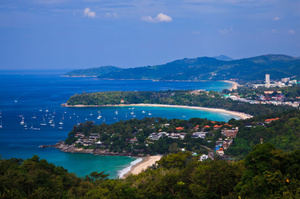 A fire has broken out at a nightclub popular with foreign tourists on the Thai resort island of Phuket, leaving four people dead and about a dozen injured, officials say.
"There are four confirmed dead. We believe they are foreign tourists, but it's not yet confirmed," Phuket deputy governor Chamroen Tipayapongtada told AFP by telephone on Friday.
"The fire was caused by lightning, which struck a transformer and the fire spread throughout the place," he added.
The blaze broke out early on Friday local time at the Tiger disco in the town of Patong, a magnet for foreign tourists on the southern island.
A second provincial official said 12 people were admitted to hospital with injuries.
Rescue workers had retrieved the four bodies and sent them for autopsy, he added.
- AFP