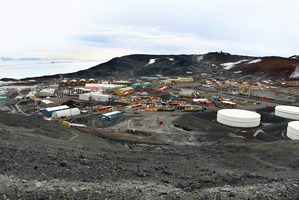 A sick American scientist is in a Christchurch hospital after an Australian medical team mounted a successful winter rescue mission to Antarctica.
The Australian Antarctic Division's Airbus A319 landed on an icy runway at the US-run McMurdo research station on Ross Island and evacuated the scientist after an hour on the ground.
Temperatures hit -25C at McMurdo but conditions otherwise were described as "perfect'' for the jet to land at the base after a five-hour flight from Christchurch.
The plane arrived back in Christchurch last night.
"The mission was successful and the patient is now in hospital in New Zealand," Australian Antarctic Division spokeswoman Patty Lucas said.
The patient's illness has not been disclosed.
The Royal New Zealand Air Force provided search and rescue coverage for the flight.
- AAP