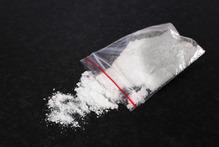 A second Australian faces possible execution in Malaysia on drug trafficking charges, adding pressure to a campaign to end capital punishment in a country that has more than 800 prisoners on death row.
Melbourne nurse Emma Louise L'aigulle, 34, is alleged to have been arrested with Nigerian Esikalam Ndidi in a car with about 1kg of methamphetamine hidden under a seat.
Possession of 50 grams or more of the drug is considered trafficking and subject to a mandatory death sentence.
In November Perth man Dominic Jude Christopher Bird, 32, will go to trial charged with offering 167 grams of methamphetamine to undercover police officers.
The possibility of further death sentences will further burden Australian diplomacy as it tries to convince Asian neighbours to end capital punishment.
Last month Prime Minister Julia Gillard raised the death sentences imposed on Bali Nine heroin smuggling ringleaders Andrew Chan and Myuran Sukumaran with Indonesian President Susilo Bambang Yudhoyono.
The two have sought clemency from Yudhoyono, their last chance of avoiding a firing squad by having their death sentences commuted to life imprisonment.
But Yudhoyono has already come under criticism for his decision to reduce the 20-year sentence imposed on former Gold Coast beautician Schapelle Corby by five years, which, with two years' remission earned for good behaviour, brought her release date back from 2024 to 2019.
The governor of Bali's Kerobokan jail, where Corby was imprisoned after trying to smuggle 4.2kg of cannabis into the island, has confirmed she has been recommended for a further six-month reduction as part of this month's Indonesian Independence Day celebrations.
Renae Lawrence, a former Newcastle panelbeater and the only female member of the Bali Nine, has also been recommended for a six-month reduction in her 20-year sentence, following good behaviour remissions of more than two years.
The appearance of L'aigulle in a Kuala Lumpur court yesterday has swung attention back to Malaysia, which has executed three Australians for drug trafficking.
The hangings of Perth men Kevin Barlow and Brian Chambers in 1986, the first Westerners executed under the harsh mandatory sentences introduced in the Dangerous Drugs Act, caused a serious rift between Australia and Malaysia.
In 1993 Malaysia executed Queensland heroin trafficker Michael McAuliffe.
Although the death sentence is also imposed for murder, treason and terrorism, most prisoners facing execution have been given mandatory death sentences under Section 39B of the Dangerous Drugs Act.
Anti-capital-punishment activists Malaysians Against Death Penalty & Torture say 860 people are awaiting execution. Amnesty International says two people were executed and a further 324 sentenced to die between 2001 and 2011.
L'aiguille and Bird face possible execution under an act that reverses the onus of proof by requiring alleged traffickers to prove their innocence rather than the state establishing guilt.
Bird was arrested at a Kuala Lumpur coffee shop in March after allegedly offering to sell 168.7 grams of methamphetamine to undercover agents.
L'aigulle was arrested last month when detectives searched a parked car in which she was sitting and claim to have found drugs beneath a seat.
But there are indications Malaysia is rethinking its laws on capital punishment. It has appealed for mercy for one of its nationals facing execution for drug trafficking in Singapore and has been concerned by death sentences passed on more Malaysians elsewhere in Asia.
Within Malaysia, activists, including the nation's Bar Association, are calling for an end to capital punishment, senior minister Nazri Bin Abdul Aziz has supported its abolition, and the Government told the United Nations in 2009 it proposed replacing death with life imprisonment.
Meanwhile, in Sydney, federal police and customs said yesterday they had seized drugs worth A$500 million ($619.6 million) after a tip from the United States Drug Enforcement Administration.
The drugs, concealed in terracotta pots imported in containers through Port Botany, included 306kg of methamphetamine and 252kg of heroin.
Seven men, four from Hong Kong and three Australian residents but also Hong Kong nationals, have been charged with conspiring to import and attempted possession of the drugs.
By Greg Ansley

Email

Greg