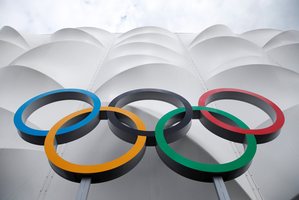 Rage at US television coverage of the Olympics reached marathon proportions today after fans had to watch swimming finals on delayed broadcasts while knowing the results hours in advance.
Viewers were furious about NBC's delayed coverage of the men's 400-metre individual medley final, which saw American Ryan Lochte triumph and compatriot Michael Phelps, the hero of the 2008 Beijing Olympics, finish outside the medals.
Many had also already heard about the sensational world record by American Dana Vollmer in the women's 100-meter butterfly hours before being able to watch it for real on their televisions.
Complaining that in this digital age it is impossible to stay ignorant of the results in advance, they also expressed disbelief that NBC News made matters worse by reporting who had won ahead of the Olympics broadcast.
While some subscribers could watch the events live online, TV viewers had to wait hours before broadcasts at prime-time.
It has long been standard practice for NBCUniversal to delay coverage - hoping to maximize audience numbers and advertising revenue - but that policy seems to jar in the digital age.
Using the hashtag #NBCfail countless Americans made their ire known, including @MegBurness.
"Have to admit, am getting a little sick of NBC's delayed Olympic coverage. Holding for primetime worked 4 years ago, but not now! #nbcfail," she Tweeted.
NBC staff also took to Twitter to defended their decision.
NBC Olympics producer Jim Bell tweeted: "Coverage on both net & cables a mix of tape and live events. Yesterday nearly 40 hours of live Oly sports on television btw."
NBC had earlier drawn fire for showing an edited version of the opening ceremony on tape-delay.
While most of the rest of the world watched the extravaganza Britannica, some Americans turned to illegal internet streams to find out what was going on, others contented themselves with rubbishing NBC's decision online.
The network has also been criticized for editing out a tribute to Britons who died in London bombings on 7 July, 2005 - the day after London was awarded the right to host the 30th Olympiad.
Fifty two people died in the attacks, including four bombers.
Nevertheless, NBC said that the ceremony was the "most-watched for a Summer Games opening night on record, with 28.7 million average viewers."
And not everyone was disappointed.
"Shut Your Pie-Holes, People: NBC's Olympics Coverage Is Perfect," the website Business Insider wrote.
NBC paid $2.2 billion for the rights to broadcast London 2012 and the 2010 Winter Olympics in Vancouver.
- AFP