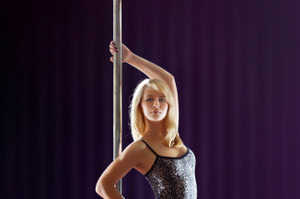 Foreign strippers will no longer be allowed to bare their breasts in Canada, Immigration Minister Jason Kenney said overnight.
Foreigners wanting to work for strip clubs, escort services and massage parlours will, as of July 14, no longer be able to get temporary work permits, Kenney said in a statement.
The policy change aims "to protect vulnerable foreign workers from the risk of abuse and exploitation in sex trade related businesses". It was included in an omnibus budget bill passed last month.
Also on Wednesday (local time), Canada's human resources ministry unveiled new rules that will effectively prevent employers linked to the sex trade from hiring temporary foreign workers.
The government's failed 2007 attempt to ban foreign strippers drew catcalls from Canadian club owners who said they relied on foreign talent from Eastern Europe and Asia to entertain their guests.
"They're beautiful, exotic and very professional," one club owner said, asking to remain anonymous. "Banning them from Canada just leaves them with fewer options to escape a life of poverty in their home country."
- AFP