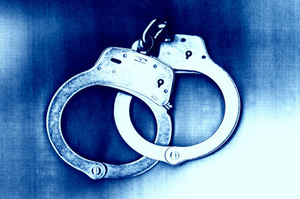 NSW detectives are expected to travel to Darwin later today and seek the extradition of Jonathon Andrew Stenberg, who is accused of killing and decapitating a man in NSW.
Stenberg, 46, is alleged to have decapitated 54-year-old Edward Kelly in Broadwater, on the NSW north coast, on June 21.
He was captured on Sunday after a six-day man hunt in Darwin's rural outskirts.
Detectives were finalising their preparations for travel to Darwin, said
A NSW Police spokesman.
They will seek to take custody of Stenberg and move him back to the east coast.
It was not immediately clear where he would fly to, if the application is successful.
An extradition hearing is expected to begin at Darwin Magistrate's Court around 2pm (CST) on Tuesday.
Stenberg appeared briefly at Darwin Magistrate's Court court on Monday and an extradition hearing is expected later today.
His lawyer Shane McMaster said Stenberg was "anxious and agitated" and was struggling with some serious mental health issues.
Magistrate Michael Carey agreed to label Stenberg "at-risk" but said he may not get his own cell.
Stenberg was barefoot, unshaven, wearing blue jeans and a blue T-shirt, and had his hands cuffed in front of him.