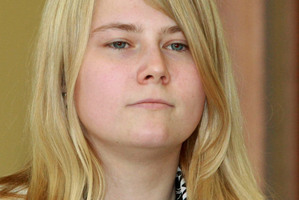 Austrian officials have recommended that FBI agents be called in to investigate the abduction of Natascha Kampusch, the schoolgirl kidnapped and held in a cellar for eight years, because of inconsistencies which point to the existence of an accomplice.
The idea of using United States investigators came from a parliamentary committee of inquiry which has spent months re-examining evidence in the Kampusch case, with the aim of finding out if Austrian police acted properly and followed up all leads.
"It is our opinion that both of these questions have to be answered with 'no'," the inquiry's chairman, Werner Amon, told Parliament. The inquiry also declared that it had not been able to conclusively say whether another kidnapper had been involved.
The Government will now consider requesting the services of foreign specialists. The parliamentary inquiry specifically recommended the FBI.
Kampusch was 10 when she was snatched off a street in Vienna in 1998 and bundled into the back of a van. She was imprisoned in a specially built cell beneath the home of her tormentor. In August 2006, she escaped. Neighbours found the 18-year-old looking pale, emaciated and terrified, hiding in a neighbour's garden. The headless corpse of Wolfgang Priklopil, her 44-year-old kidnapper, was found on a railway line just outside the Austrian capital.
Police decided Priklopil acted alone and took his own life, but new evidence suggests he may have had an accomplice who murdered him. There has been speculation that Kampusch's version of her ordeal may not have been entirely truthful and that she had an affair with Priklopil.
The eyewitness account of a 12-year-old, thought to have been the only person who saw Kampusch being abducted, provides the most convincing evidence that another person was involved. That girl, now 25, has revealed that she told police on six occasions that another man was sitting in the driving seat of the white van as Priklopil abducted Kampusch. She has since testified under oath that police put her under intense pressure not to mention the existence of a second man.
DNA traces on the car Priklopil is said to have driven before hisdeath also point to the existence of a third person. Kampusch has dismissed suggestions that a second kidnapper was involved and that she had an affair with Priklopil.
- Independent