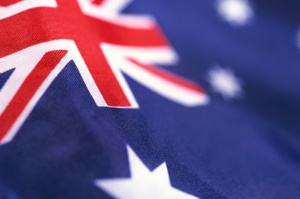 The grim task of searching for up to 90 bodies in the asylum seeker boat tragedy has begun.
Six bodies have been found but on Sunday as rescuers gave up hope of finding any more people alive the rescue operation officially moved into body recovery mode.
Rescuers have managed to find 110 survivors who were on the boat that capsized on Thursday between Christmas Island and the Sunda Strait in Indonesia.
Among the rescued were nine children, all boys, including one 13-year-old boy found in the early hours of the rescue operation, a Border Protection spokeswoman said.
The Australian Maritime Safety Authority (ASMA) said on Saturday that no survivors remained within the extensive search area.
HMAS Larrakia which is at the site is due to resume recovering bodies on Sunday morning if the weather holds.
"At first light they will resume the search,'' the Border Protection spokeswoman said.
All 110 survivors were now at Christmas Island, she said.
AMSA say there may have been more than 200 people on the boat when it left Indonesia but an accurate figure may never be known.
The cause of the capsize is still unclear.
The search and rescue efforts involved navy and merchant ships and RAAF, civilian and customs aircraft.
- AAP