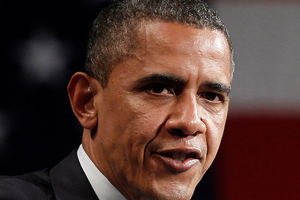 Global pressure mounted for Spain to seek a massive European bailout for its distressed banks as officials said a decisive meeting may come as soon as this weekend.
If Madrid feels it has no option but to ask for help, it would mean the eurozone sovereign debt crisis has defied the authorities' desperate attempts to limit the need for rescues to Greece, Ireland and Portugal.
It would also see the eurozone in uncharted waters after two years of turmoil - Spain's
economy is the fourth-largest in the 17-nation eurozone and more than twice the size of Greece's, Ireland's and Portugal's combined.
Senior finance ministry officials from eurozone nations may hold weekend talks to prepare the nuts and bolts of a Spanish bank bailout should Madrid cry for help, two diplomatic sources told AFP.
"The 'Euro working group' is on stand-by, ready to meet this weekend should there be a request from Spain,'' said one of the sources.
Dutch Finance Minister Jan Kees de Jager said he could not exclude the possibility of a weekend meeting while European Central Bank Vice President Vitor Constancio called Friday for quick action.
"Spanish banks have recapitalisation needs, therefore a solution must be found quickly to calm the markets,'' Constancio said.
Media reports earlier said Spain could ask for a bank rescue - estimated by Fitch Ratings at up to 100 billion euros ($125 billion)-- as early as Saturday, with the Eurogroup then working on the details in a conference call.
"No Eurogroup has been scheduled'' at this point for the weekend, said another diplomat. There was as yet no request from Spain, "but things can change rapidly,'' the diplomat
added.
US President Barack Obama turned the screw tighter, saying Europe must act swiftly to fix its banking woes or pay the price.
"In the short term they have got to stabilise their financial system. Part of that is taking clear action as soon as possible to inject capital into weak banks,'' he told reporters.
"Just as important, leaders can lay out a framework and a vision for a stronger eurozone, including deeper collaboration on budgets and banking policy.
Getting there will take some time, but showing the political commitment to share the benefits and responsibilities of an integrated Europe will be a strong step.''
'Signs are growing Spain will submit a request for financial help'.
Spanish financial markets, with stocks up nearly two percent Friday, were betting on an imminent bailout restricted to the banking system, a model that would save Spain from the humiliation of a Greek-style rescue with all the austerity conditions attached.
"It seems it will be this weekend. That is what the market is discounting (pricing in), that they will ask for it this weekend,'' said David Navarro at brokerage Inversis.
Navarro said the European Financial Stability Facility (EFSF) bailout fund was expected to issue bonds for Spain's state-backed bank restructuring vehicle, the FROB.
The FROB could then inject the bonds into troubled banks, which could sell them to raise
capital, he said.
"This financing could be very good for the banks,'' Navarro said.
A string of top European policymakers refused to confirm plans for a weekend telephone
conference call but most said Europe was ready to spring into action the moment that it was required.
"No decisions of any kind have been taken,''
Deputy Prime Minister Soraya Saenz de Santamaria told a news conference, stressing that
Madrid was waiting for an audit of the banks' balance sheets.
The Bank of Spain - which got a new head Friday in the shape of Luis Maria Linde _ said an independent audit of the banking system, examining how much extra capital is needed, would be submitted by June 21.
Linde, 67, was favoured by Economy Minister Luis de Guindos over Juso Manuel Gonzalez-Paramo, who worked for the European Central Bank until May and replaces Miguel Fernandez Ordonez who stepped down last month.
A second, more detailed bank examination to be carried out by Deloitte, KPMG, PwC and Ernst & Young, is due by July 31.
German Chancellor Angela Merkel, too, refused to comment on the reports. "We have everything we need for a stable eurozone and it is up to the individual countries to come to us. That has not happened,'' she said.
A rescue might soothe investors by resolving many questions over a banking sector crippled by its massive exposure to a property market which collapsed in 2008.
"The signs are growing that Spain will submit a request for financial help from the EFSF at the weekend to support its banks,'' said a report by Commerzbank analysts.
"This could temporarily reduce the pressure on Spain on the financial markets but it will soon increase the speculation on whether the country will have to request a rescue programme for its normal public finances, too,'' they said.
Fitch slashed Spain's rating by three notches to BBB from A on Thursday, citing ballooning estimates of the cost of a banking crisis, mushrooming debt and a deepening recession.
Spanish banks may need 60 billion euros and as much as 100 billion euros in a worse case scenario - more than double its earlier 30-billion-euro estimate, it said.
A bank rescue would also push up the state debt, Fitch predicted, warning that gross general public debt would likely peak at 95 percent of total economic output in 2015.
In downgrading the outlook for Spain's job-scarred economy, Fitch warned that it no longer expected the country to emerge in 2013 from a recession in which 24.4-percent of the workforce is out of a job.
- AFP