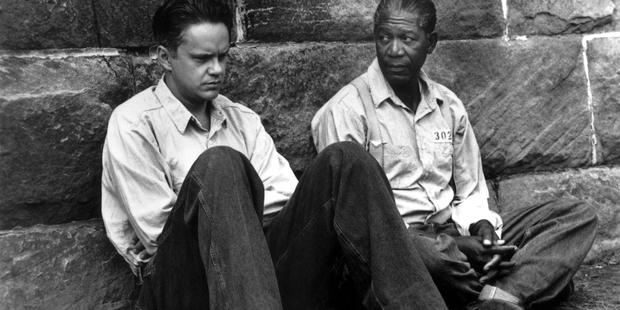 Australian prison officers have thwarted a Shawshank Redemption-style prison break in northern NSW.
Guards discovered a fake section of wall during a routine check of Grafton Correctional Centre's minimum security area on Saturday, the ABC reports.
After noticing irregularities in a section of the wall, a closer inspection revealed bricks had been removed and reset.
When guards pushed the wall it collapsed to reveal a hole large enough for an adult to squeeze through, the ABC says.
Inside were jail-made tools wrapped in a T-shirt.
A police spokesman refused to confirm there had been an attempted escape but did say an investigation was underway.
"About 3.30pm (AEST) on Saturday, Corrective Services officers located implements within a minimum security accommodation unit," police said in a statement.
"Local police were notified and the implements were seized."
A NSW Department of Corrective Services spokeswoman said she could not comment on the matter while a police investigation was underway.
- AFP