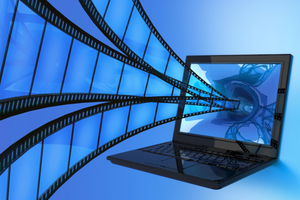 Top Hollywood film studios lost a landmark appeal against a dismissal of their claim that an Australian internet provider be responsible for illegal movie downloads.
A group of 34 international and Australian companies, including Warner Bros and Disney, had alleged that iiNet authorised the infringement of their copyright when its customers downloaded movies and television programmes.
In a world-first judgement in 2010, a Federal Court judge ruled iiNet did not authorise the downloads or have the power to stop them, thwarting the studios' attempt to stem billion-dollar losses.
The Australian Federation Against Copyright Theft (AFACT), made up of 34 film, television and music companies, appealed the decision but this was thrown out on Friday in Australia's highest court.
"The High Court held that the respondent, an internet Service Provider (ISP), had not authorised the infringement by its customers of the appellants' copyright in commercially released films and television programmes," the ruling said.
It added that iiNet had no direct technical power to prevent its customers from using the BitTorrent file sharing system to infringe copyright.
The case was seen as an ambitious attempt to force ISPs to act against piracy.
It hinged on thousands of downloads over the Perth-based iiNet network over 59 weeks from June 2008 involving nearly 90 films and TV series including Batman Begins, Transformers and Heroes.
The movie studios hoped to set a worldwide precedent forcing ISPs to act against offenders, while internet rights groups feared it would compel the firms to cut customers' web access without having to take them to court.