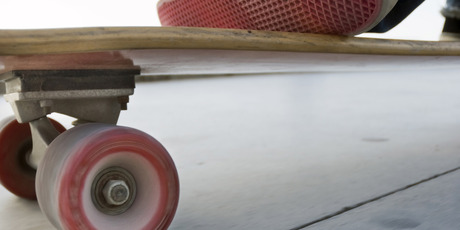 A 13-year-old boy has been charged with grievous bodily harm after allegedly battering another boy over the head with a skateboard, fracturing his skull.
Police say the incident happened at a skate park at Deception Bay, north of Brisbane, on Thursday afternoon.
The victim was arguing with a third boy when the 13-year-old allegedly struck him in the head with a skateboard.
The injured boy, who is also 13, was taken to the Royal Children's Hospital with a fractured skull and other injuries.
He's since been released from hospital.
Police say the boy who has been charged will be dealt with under the Youth Justice Act.
- AAP