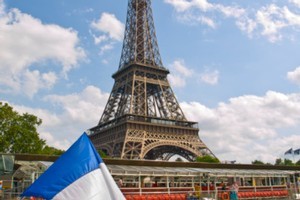 As the strains of "God Save the Queen" float over Britain during this year of the Olympics and the diamond jubilee, few of her subjects will be singing along, according to new research on Wednesday.
Two academics at British universities who studied anthems found "God Save the Queen" is the hardest to sing along to, while France's national anthem "La Marseillaise" was the easiest to belt out.
The study was commissioned by the producers of "Sing-a-long-a-Grease", the classic musical based on life at US high school in the 1950s.
Daniel Muellensiefen, a German music psychologist at Goldsmith's, University of London, and Alisun Pawley, an American-born musicologist at York University, developed the method used to analyse the anthems of six nations.
They apply over 30 musical variables, ranging from "the amount of vocal effort" involved to the "length of phrases".
And the academics put the anthems to the test in pubs and clubs across northern England, counting how many people sang along to each song that was played - a total of 1,160 sing-alongs.
France topped the list followed by Australia, Germany, Canada, the United States and Britain.
Pawley said "La Marseillaise" won because it demands high vocal effort which promotes singing along.
"I don't think that any country is going to like the results, except the French," Pawley said.
Ben Freedman, producer of "Sing-a-long-a-Grease", said: "There's a famous scene in the movie 'Casablanca', when the Resistance leader orders the band in Rick's Cafe to strike up "La Marseillaise" and everyone hearing it, bar the Nazis, spontaneously sings along for all they're worth.
"It's hard to imagine the same scene with 'God Save the Queen'."
"The Star-Spangled Banner" scored badly, Pawley said, because "it has some of the same shortcomings as the British anthem. Plus, the language is quite old and it spans quite a range."
- AFP