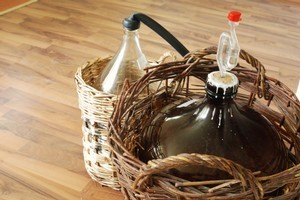 At least 36 people died after consuming toxic home-made liquor in an eastern Indian state, officials said on Wednesday.
The deaths were reported from the impoverished district of 24 Parganas in West Bengal state, the officials said.
"The death toll has now touched 36," district administrator N. S. Nigam told AFP by telephone.
The victims drank adulterated liquor late Tuesday night, he said and added the deaths occurred earlier Wednesday.
He also said some 136 others have been hospitalised. "Some of those critically ill have been shifted for treatment to the state capital, Kolkata."
"More and more people are turning up with symptoms of liquor poisoning and one local hospital is now overcrowded," Nigam said.
The state administration was rushing medicines and doctors to the government-run Diamond Harbour hospital, located near the village, other officials said.
Police said they have arrested four alleged bootleggers so far.
Local residents ransacked four breweries earlier Wednesday after some of the deaths were reported in Sangrampur, some 30 kilometres (19 miles) from Kolkata, the officials said.
The moonshine deaths were the highest since July 2009, when 122 people were killed in western Gujarat state after consuming toxic alcohol.
Deaths from cheap alcohol are common in India, where nearly 170 people were killed in 2008 in the southern states of Andhra Pradesh and Tamil Nadu after drinking the same batch of adulterated alcohol.
- AFP