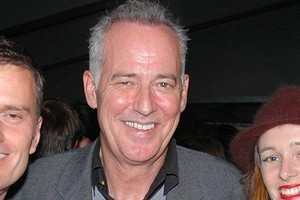 The comic entertainer Michael Barrymore has been charged with cocaine possession and being drunk and disorderly following a car crash.
The former host of British TV shows Strike It Lucky and My Kind of People was arrested last week and has been bailed to appear in court next month.
Scotland Yard confirmed yesterday that the 59-year-old had been arrested with a second man after a car they were travelling in hit a roadside kerb in Acton, west London.
The police declined to say whether the second man, who was also bailed, had been charged with any suspected offences.
Police are investigating who was driving the Citroen DS3 when the incident occurred.
The arrest is the latest in a series of setbacks for Barrymore, who has struggled to revive his career since the death of Stuart Lubbock at a party at Barrymore's home 10 years ago.
Lubbock, 31, was discovered face down in a swimming pool and later declared dead at hospital. Post- mortem findings suggested that he had suffered internal injuries consistent with a sexual assault and that he had ingested cocaine and ecstasy on the night he died. An inquest later recorded an open verdict.
The Independent Police Complaints Commission subsequently upheld six complaints relating to the case, including a claim that officers had not properly secured evidence at the scene.
Once one of the highest paid performers in Britain and regarded as the king of light entertainment shows, Barrymore saw lucrative contracts cancelled.
He had been drawing 13 million viewers to his shows at one stage.
After Lubbock's death, Barrymore moved for a time to New Zealand. He returned for a stint in the Celebrity Big Brother house in 2006, for which he was reportedly paid £150,000 ($314,000), ending as the runner-up contestant.
He had been due to perform a summer season in Blackpool with a show called Barrymore's Big Night earlier this year, but disappointed fans by abandoning the run. Injuries he received when thrown off a horse in Corsica while filming Celebrity Coach Trip this year was the reason given for the cancellation.
Barrymore is due to appear before Ealing magistrates on December 8.
- Independent