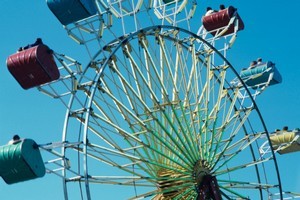 A light plane has crashed into a ferris wheel at a local fair on the NSW mid-north coast.
Two people are believed to be trapped in the plane, which crashed into the fair grounds at Old Bar, near Taree.
A spokesman from NSW Rural Fire Service said two children are reported to be stuck on the ferris wheel.
Emergency services are currently working to remove the trapped people.
At this stage no serious injuries have been reported, a police spokeswoman told AAP.
- AAP