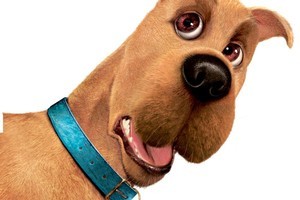 Planning on watching the opening Rugby World Cup match on free-to-air TV?
Be thankful you don't live in Australia.
Rugby fans across the ditch without Fox Sports will have got to a mate's house or the pub if they want to see the opening game of the Rugby World Cup live, because the Nine Network has decided to delay the coverage by three and a half hours for commercial reasons.
The All Blacks versus Tonga match kicks off at 6.30pm Sydney time, but coverage on the free-to-air channels will not begin until 9.45pm in Brisbane and Sydney, according to the Sydney Morning Herald.
Instead, the Nine Network's main channel will screen A Current Affair, followed The Big Bang Theory, then in Sydney, it'll turn to live coverage at 7.30pm of the rugby league finals match between Wests Tigers and St George Illawarra Dragons.
The game will be delayed in Melbourne, Adelaide and Perth until 1.40am on Saturday, with coverage pushed back by Two and a Half Men, The Mentalist, two episodes of CSI and then the rugby league.
The decision was made by Nine despite being able to group games live on its digital channels, Go! and Gem, as long as they don't involve the Wallabies, the paper reported.
According to an interim arrangement on anti-siphoning rules governing sport on television made last year, finals matches and Australian games must be screened on the broadcasters main channel.
However Gem will be screening re-runs of the comedy Friends, while Go! will air the 11-year-old children's movie Scooby-Doo and the Alien Invaders instead of the World Cup's opening match.