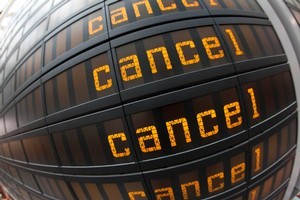 Australia's air safety regulator has ordered budget carrier Tiger Airways Australia to suspend all domestic flights.
The ban starts from today investigations are carried out into two "operational incidents", the airline said.
Tiger, whose parent company is Singaporean, said in a statement on its website that the ban by the Civil Aviation Safety Authority (CASA) would last until July 9.
The airline told passengers due to fly with it not to travel to the airport, apologising for "any inconvenience".
"The airline is doing all it can to minimise passenger disruption, especially for passengers who are travelling this weekend and over the next week," the statement said.
"Tiger Airways continues to cooperate fully with the industry regulator and safety underpins our operations at all times," it said, adding that its international services to and from Singapore were not affected.
The move came after CASA served Tiger with a "show cause" notice in April reportedly related to maintenance and pilot training and monitoring.
It was the first such notice to be issued to a major Australian airline since 2001, when CASA threatened to ground the now-defunct Ansett Airways over jet safety.
Tiger Airways Australia is a subsidiary of Singapore-based Tiger Airways Holdings, which is part-owned by Singapore Airlines. It has been flying in Australia since 2007 and in March celebrated its seven-millionth passenger with a $1 fare sale across 19 domestic routes.
It describes itself as Australia's "only true low-fare airline" and has reportedly driven down domestic ticket prices by 30 per cent since entering the market.
-AFP