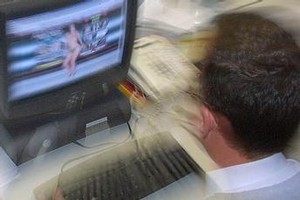 A South Australian MP facing child porn charges has made a second appearance in state parliament.
The MP attended question time yesterday after appearing briefly during question time on June 8.
He faces four child pornography charges and is due to face the Adelaide Magistrates Court again in August after making a brief appearance last month.
The MP was arrested in April and soon after was expelled from the Labor Party by the state and federal executives.
He is free to take his seat in parliament until convicted but must make regular appearances or seek special leave.
Under parliamentary rules, MPs are automatically dismissed from office if they miss 12 consecutive sitting days without being granted leave, traditionally allowed in instances of sickness.
The MP missed seven sitting days before his first appearance and was not required to attend again until after the winter break.
Under South Australian laws he cannot be named by the media until committed for trial.
-AAP