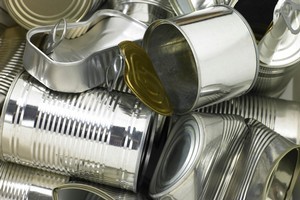 Aluminium. It's common, and as an alloy it has potentially world-changing benefits. An engineer named Jerry Woodall at Purdue University has developed an alloy using this ubiquitous metal that could simultaneously generate heat and purify water. He hopes that it could eventually replace coal and oil, and believes it will greatly benefit poverty stricken areas for water sterilisation.
Although his invention is not new, Josh Silver's self-adjusting spectacles may soon become available for people in the poorest nations for an affordable price. Silver came up with the design more than 20 years ago and now he is working to have one billion of them manufactured for people in developing nations with poor eyesight. They will not need an optician's assessment; the glasses can simply be adjusted by the wearer themselves.
Bomb detection technology is both a creative and evolving enterprise, and now researchers in the field think they may have homed in on the most accurate sensor yet; the bee. The carbon nanotube and bee venom sensor developed by scientists at MIT may be able to detect even a single molecule of explosive, but at the moment its shortcoming lies with its range.