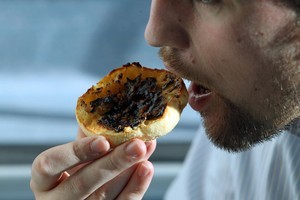 Marmite has joined other foods banned by the Danish government because the product is fortified with added vitamins, the Guardian has reported.
Copenhagen had passed legislation in 2004 restricting the sales of foods with added vitamins, but until now the yeast extract spread had sneaked under the radar.
Vegemite, as well as other imported products, was already prohibited.
The ban has not only inconvenienced expats living in Denmark, it has hit some retailers in the pocket.
Marianne Ørum, who owns a store selling goods from Britain and South Africa, told the Guardian the spread was one of their most popular products.
"What is at issue here is that people in Denmark are not allowed to eat what they want to eat, even if it is perfectly legal to do so under EU law," said Ørum.
Some residents have questioned the government's reasons for banning the foodstuffs, with some believing the move is anti-immigrant.
Earlier this year, the Danish immigration minister, Søren Pind, said foreigners should "assimilate" or leave, and the country has implemented tighter border controls.
Lyndsay Jensen, a Yorkshire-born graphic designer in Copenhagen, told the Guardian the Government do not like Marmite as it is foreign. She was already planning to import supplies from the UK.
"If they want to take my Marmite off me they'll have to wrench it from my cold dead hands."
- Herald Online